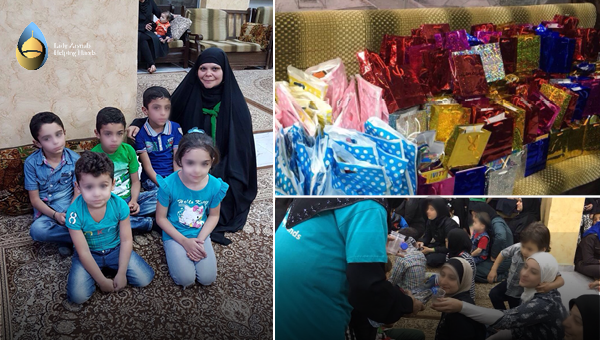 WF-Aid has launched the Lady Zaynab Helping Hands appeal for Syria.
A group of medical professionals and humanitarian volunteers will form a delegation, as part of Lady Zaynab Helping Hands Syria Appeal, who, will leave the UK on Friday 20th October 2017, where they will travel to the Sayeda Zainab (AS) area in Syria to set-up walk-in health clinics for those who have been deprived of medical attention.
The volunteer group will also visit displaced families to find out more about both their short-term and long-term needs, and then get directly involved with the distribution of school supplies and clothes to orphans.
WF-AID is supporting this appeal and will help facilitate some of the aid distribution on the ground. Following the recent news about the new WF-AID office in Damascus, we will also continue to support the appeal by raising funds for medical intervention and support for orphans and widows.
Syria is still in turmoil after years of conflict and many people are left internally displaced, having escaped their hometowns in search of safety. The UNHCR also confirms that more and more refugees, who may have been living temporarily in neighbouring countries, are returning to their homeland after years of displacement.
Towns lay in ruins and homes gutted due to fires and explosions, forcing families to seek a new home elsewhere. Some Syrian widows and orphans have travelled as far as 350km to reach the Sayeda Zainab (AS) area, in search of solitude and safety. They arrive with little or no possessions and are in need of essential supplies and support to set-up a new home.
Lady Zaynab Helping Hands is a group of volunteers who work under WF-AID to help humanity in times of need. Some volunteers recently visited the Syria region in February 2017, where they witnessed first-hand some of the devastation and broken homes caused by the civil conflict. It was reported that the number of displaced families arriving was on the rise, and they were struggling to settle without immediate food or financial aid, which is needed to help pay for housing.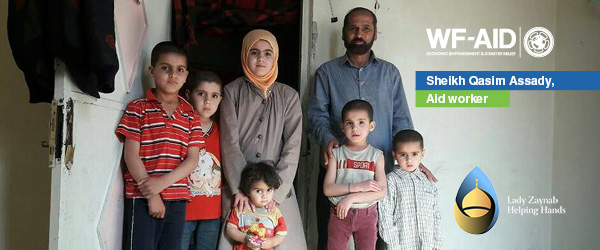 Sheikh Qasim Assady, ground consultant and aid worker, has been involved with humanitarian work in the area since 2007 and will co-ordinate donations, making sure they reach those deserving. Sister Nasim Walji Pirmohamed, of Birmingham, will lead the fundraising and awareness drive.
WF-Aid has launched a new campaign called the 'Lady Zaynab Helping Hands Syria Appeal', which will help provide medical assessments, treatments and medicine from contributions of just £150 / $200 USD.
In addition, with contributions of £100 / $150 USD, donors can also provide more immediate aid, which includes food baskets, financial aid, education supplies and home essentials for displaced Syrian mothers, children and orphans.
To keep up-to-date with the trip and read more about the problems internally displaced Syrians are facing, follow us on Facebook, Instagram and Twitter.