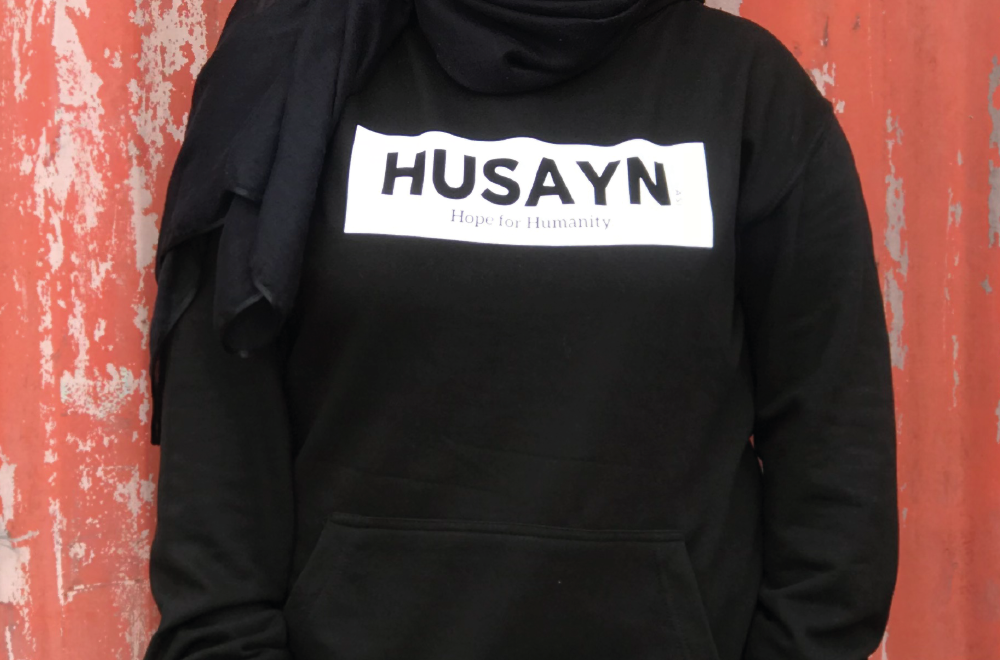 Hoodies and T-shirts for Syria
WF-AID sold hoodies and t-shirts this Muharram to raise funds for our LZHH Syria Appeal.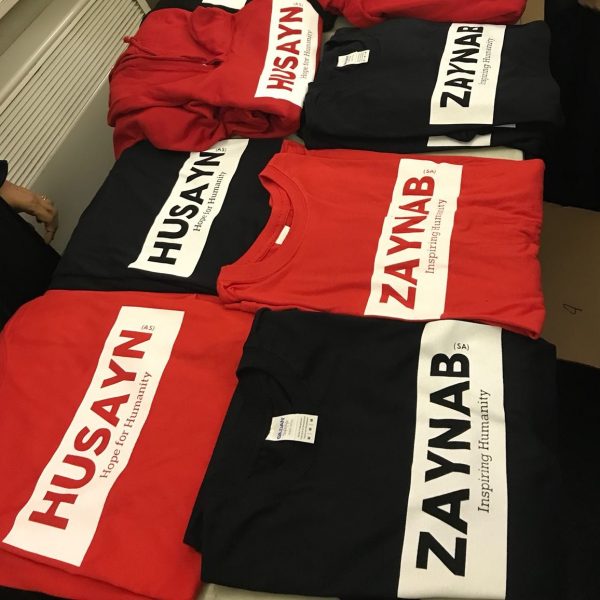 As a pilot project, we designed and sold unisex hoodies and short sleeved t-shirts in black and red, with 'Husayn (as)' and 'Zaynab (sa)' printed on the front.
These items were sold in Stanmore mosque, in both the ladies and gents sections, and proved to be very popular, with the stock almost selling out in two days! One of our community members has said she is 'really enjoying wearing my WF-AID hoodie and have bought 2 t-shirts for family members who were also happy to receive and wear them. This was a great initiative and look forward to buying items for my children next time round!'. The adult clothing will also be sold in Birmingham Jamaat during Arbaeen inshallah.
The hoodies were sold at £15 each and t-shirts were £10 each, with all profits going to help support widows and orphans in the Sayeda Zaynab region of Syria. You can read more about our LZHH appeal here.