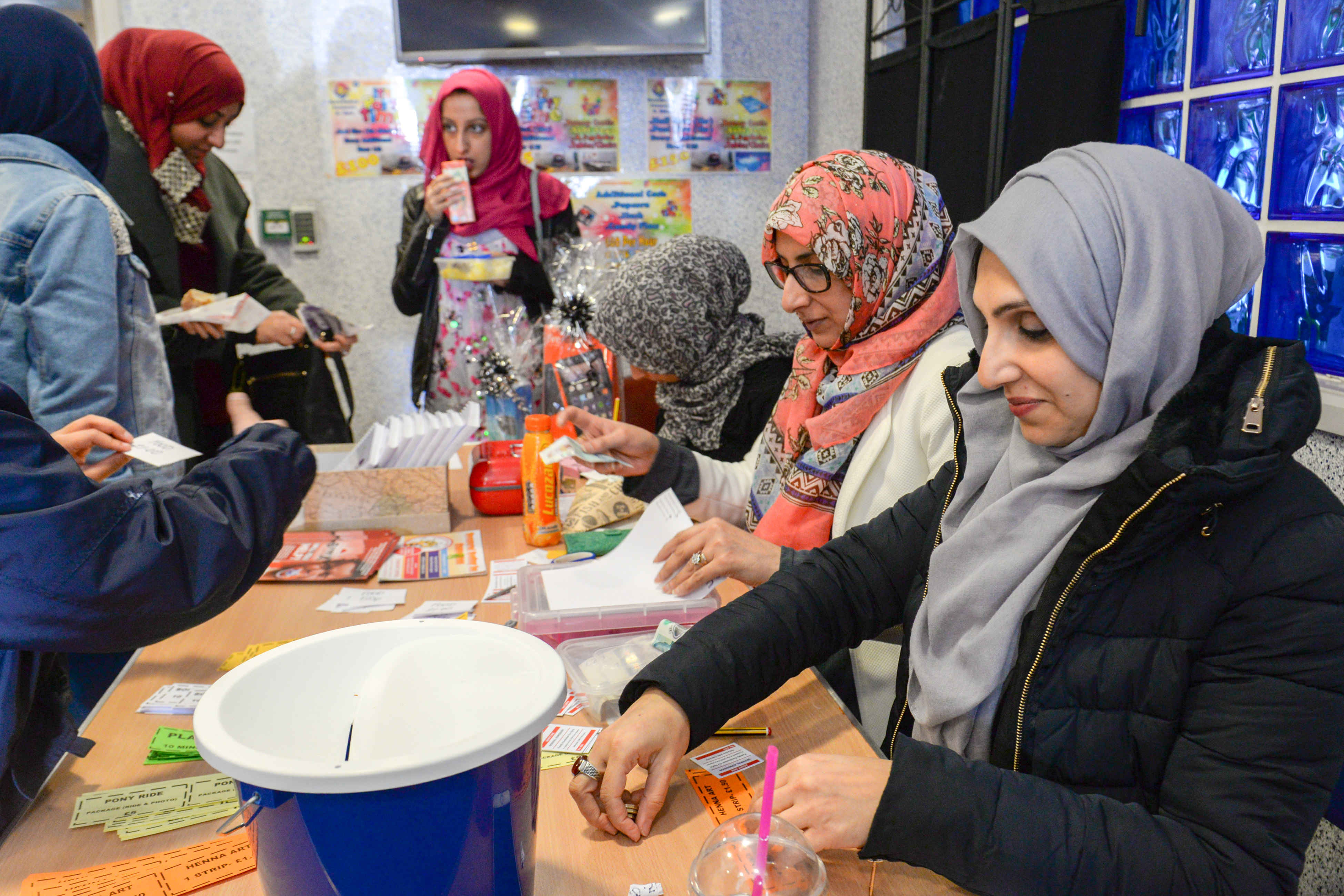 Celebrating Volunteers and Community Fundraising Activities
Volunteers are the lifeblood and driving force of any charitable organisation, and here at WF-Aid we value our volunteers extremely highly. Hours of selfless hard work and dedication by our community volunteers in fundraising activities allows us as an organisation to channel aid and funds to those who need it most.
As such, we are committed to investing in and supporting our volunteers and the community activities they put on in aid of raising money to support the people we serve and are the ones, who through WF-AID, connect donors and communities to those most in need.
Over the course of this year, we have seen some successful Aid work that has been funded by various different fund raising activities. We have been able to support Widows and Orphans in Syria, as well as provide necessities such as clean water to remote communities in Pakistan and Kenya.  Other achievements such as the distribution of food packs to 16 countries worldwide were all down to our successful Ramadan Relief Campaign. This year has seen many great examples of community fundraising activities, which have enabled WF AID to support widows and orphans in Syria, to provide lifesaving water to remote communities in Pakistan and Kenya as well as to provide Food Packs in 16 countries worldwide through our Ramadan Relief campaign.
How volunteers have raised funds in their communities:
Stanmore Jaffery's Festival of Rackets

This annual event has a long history of supporting WF-AIDs Ramadan Relief Appeal and this year was just as successful with over £1,700 raised.

Seniors joined in with the many tournaments being held across a weekend.

 
 
Wessex Jamaat

On the auspicious occasion of the wiladat of Sayyidah Fatimah (sa), the Al Mahdi Wessex Madrasah had the £1 donation collection from students, teachers and parents alike in Aid of LZHH Syria appeal.

The Madrassah assembly discussed self-sacrifice and they were also shown a video of three orphans and their current situations.

The children's response and contribution were overwhelming Alhamdu'lillah.

Family Fun Day

Deen Team, a community organisation in Birmingham put on a Family Fun day at a local school and community centre in aid of the LZHH Syria Appeal.

The event had a fantastic turnout and was a huge success raising over £3,500 pounds for the appeal. It was a true inspiration to us all
Hadith e Kisa Blanket Drive

WF AID promoted the Hadith e Kisa blanket drive during the Winter Campaign promoting various fundraising activities for the community to hold at home with friends and family.

The drive was in aid of raising money to provide life-saving blankets in countries affected by freezing conditions

Peterborough Jamaat

A desert stall was held at the milaad event in Peterborough Jamaat where the beautiful youth led the activities.

Masha'Allah they were able to raise a huge £210 as part of their stall.

Mosley Sports Tournament

A food stall was organised as part of a local school sports tournament.

Hot food and beverages were sourced by local volunteers and sold during the activities through the day to participants and their families.

Working with the school a donation entrance fee was also collected from everyone with 100% of the proceeds going towards supporting Orphans.

BACK 2 BASICS

A keen supporter and volunteer produced a book called Back 2 Basics which was a guide healthy living and eating.

It included tips and techniques on staying and eating healthy as well as many great recipes.

Every penny from the sale of this book was donated towards the LZHH Syria Appeal supporting displaced widows in need.

Al Mahdi Boys Crew

At their local centre and sports hall, the kind boys groups put on a day of fun activities for other children and their families.

Alhamdu'lillah their efforts helped raise a massive £1,300 for Orphans.
If you would like to find out ways you can get involved and raise money within your community, get in touch with WF AID by emailing info@wfaid.org.