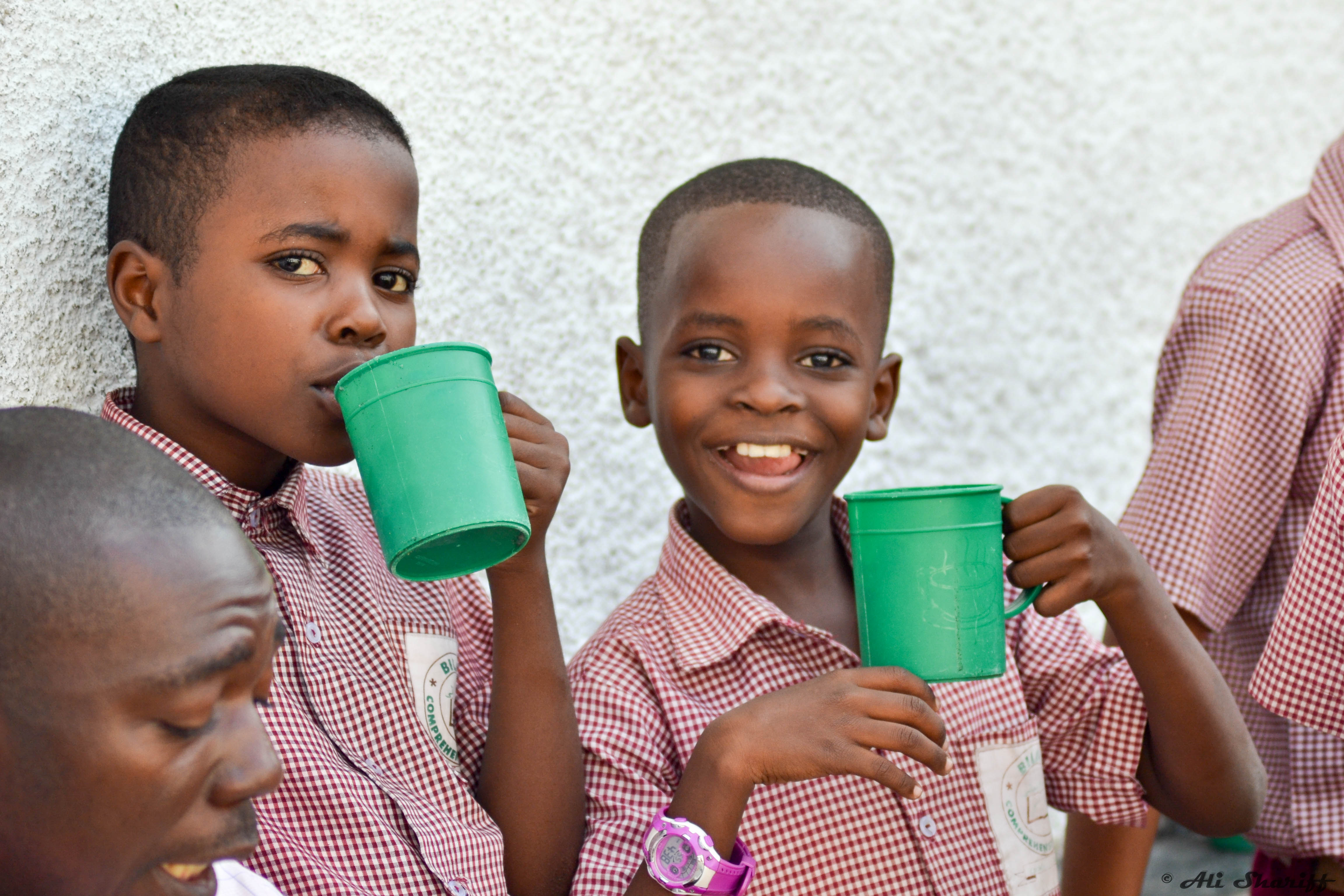 A Cup of Hope
A Cup of Hope
 "The devastating impact of malnutrition shouldn't be underestimated. It stunts a child's development, sapping the strength of their minds as well of their body, depriving them of the chance to be able to read or write a simple sentence."
– Julia Donaldson, the Children's Laureate and author of the bestselling book 'The Gruffalo'.
Lack of food not only affects physical development in children but their mental progress as well.  In most third world countries, malnutrition is a very real threat to learning. Children without proper nutrition are 20% less able to read and will earn 20% less later in life.
Without an education, there is no chance for this generation to break free from the chains of poverty that enslave them.  That is why The World Federation initiated and continues to run its 'Fill My Cup' Appeal, a venture that provides a daily in-school breakfast to almost 4000 children across 29 schools in Kenya and Tanzania since 2011.
Shawwal Omary is an exceptionally smart child in one of these schools.  More often than not, he and his two siblings leave home for school without eating.  He says: "We hardly have a decent meal and must get used to our tummies constantly growling."  Despite these challenges, Shawwal has a dream.  "I want to study and one day become a very rich and important person. I will change the country and let there be no more Shawwals like me," he says.
For 75% of the students in his school, Shawwal's story is a familiar one and this scenario is repeated in schools across the country; Innocents dream of creating a better, brighter future for themselves.  Dreams that we can help realise for only 2 GBP/ 3 USD-CAD per month per child.
With your help, for the past 6 years, we have, by the act of simply 'filling' cups with a hot nutritional meal, provided thousands of children not only with an incentive to stay in school but also enabled them to stay focused and complete their studies.
Our little hero, Shawwal, comments, "I wonder if the people who make this happen ever realise how big of a luxury this is for us?  Getting a decent breakfast in school helps us to concentrate better, learn better and dream bigger."
Help us keep these children in school and continue to make their dreams come true.  Fill a Cup (or a few!) today by donating to the appeal here.