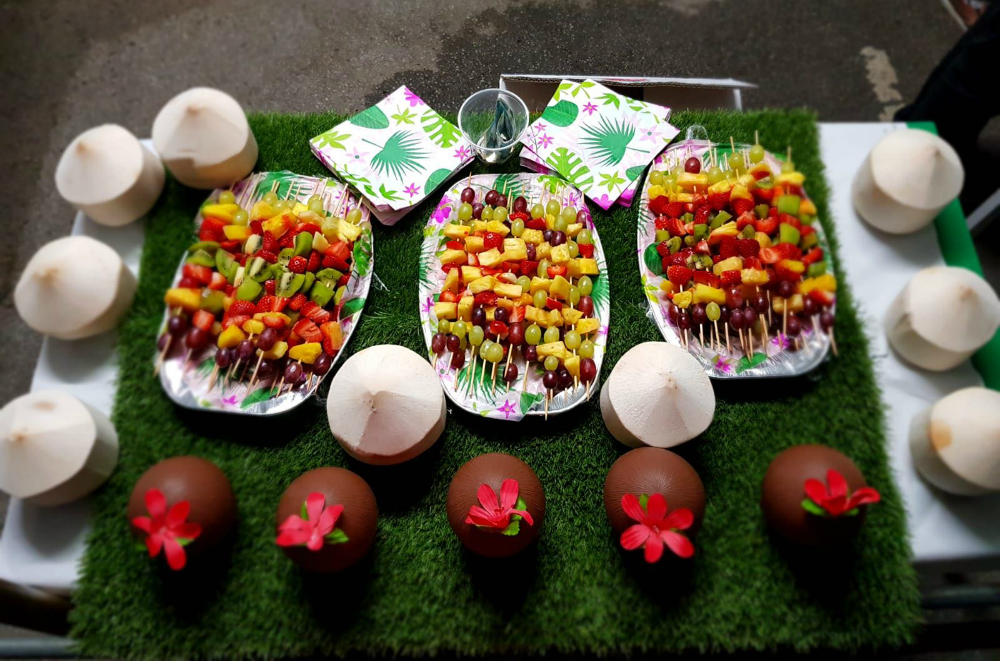 CoEJ Fundraising in Shahr Ramadan
Over the course of Shahr Ramadan, we have seen various Jamaats from Birmingham to Peterborough and Stanmore host their own fundraising activities within their communities to raise money for our Ramadan Relief appeal. Here are just some of the activities held to raise funds for this incredible cause:
SJ Racket Sports Festival: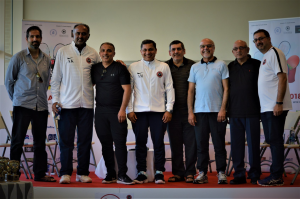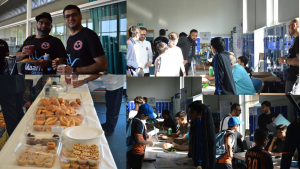 The SJ sports festival was a huge success, where our community's common love of playing sports ignited a day of healthy competition and generous donations. You can watch our Vice President, Shabbar Dhalla, give a speech about Ramadan Relief at the opening ceremony here.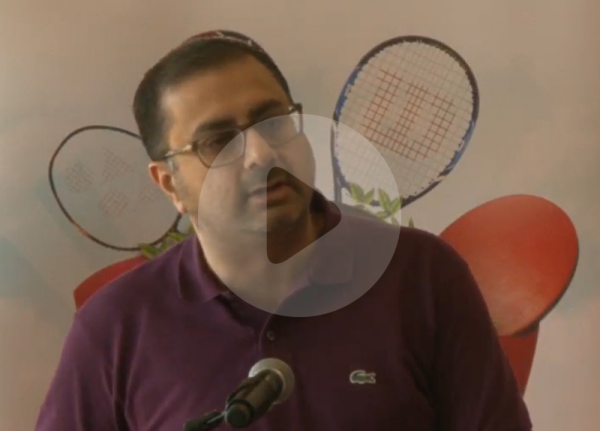 Birmingham Distribution:
A street iftar was organised in Birmingham, but due to the flooding in the area, the organisers and attendees created some Food Packs and delivered them to some of the people living in the areas affected by the flooding.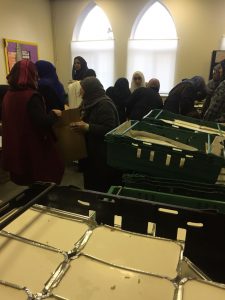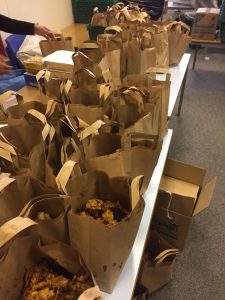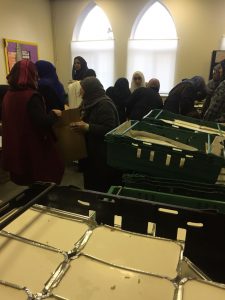 Peterborough's Eid Dinner for Refugees:
Peterborough Jamaat held an Eid dinner with the 12 Syrian Refugee families living in the area. They presented Eid gifts for the 34 children there and are also planning to buy bicycles for the children ahead of the summer holidays!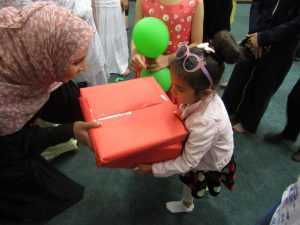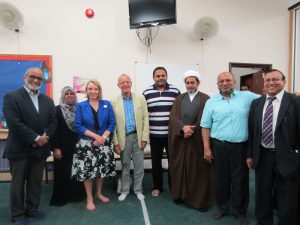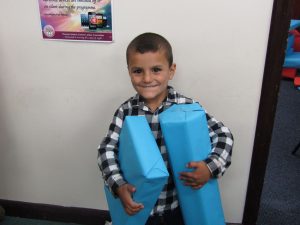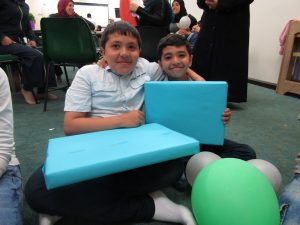 Date to Fill a Plate: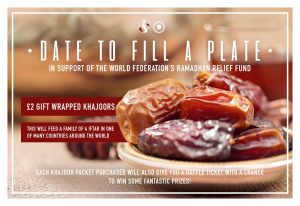 "Date to fill a plate" was a campaign set out by Stanmore Jafferys (SJ) to create awareness of the mere £2 required to provide a family of 4 with iftar. Along with the dates, the £2 gave people a ticket to the SJ raffle which had some incredible prizes on offer!
Birmingham Salad and Cookie Competition:
The Birmingham Salad and Cookie decorating competition was a was a chance for some healthy competition as community members were able to let their creative imaginations run wild as they decorated their plates!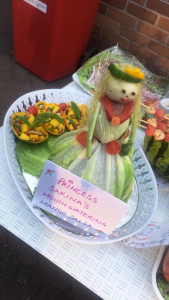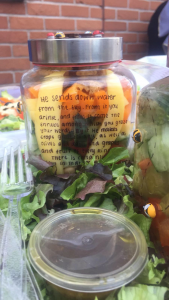 Birmingham Tropical Paradise Event: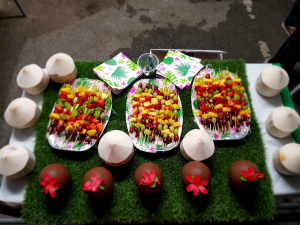 The health conscious philanthropic activities did not end there with the Birmingham Jamaat! During a mosque programme, some dedicated volunteers launched a "Madafu, monkey nuts and fruit skewers" sale as part of the Birmingham Tropical Paradise Event.
Krispy Kreme Sale: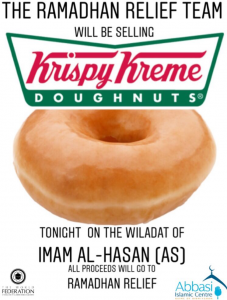 Along with the healthier events, Birmingham Jamaat also held a Krispy Kreme sale to give people a sugary boost after a long fast!
SJ Auction:
A fantastic event which never fails to yield a day full of excitement and entertainment. Funds were raised for the Ramadan Relief appeal as well as selling some beautiful works of art.
Sister Saida Nasser, who is head of fundraising for the Stanmore Jafferys Ladies Committee has commented: "The fundraising during Ramadan was extremely enjoyable. Community spirits were thriving and healthy competition fuelled the fun, overall a great effort from those who took part!"