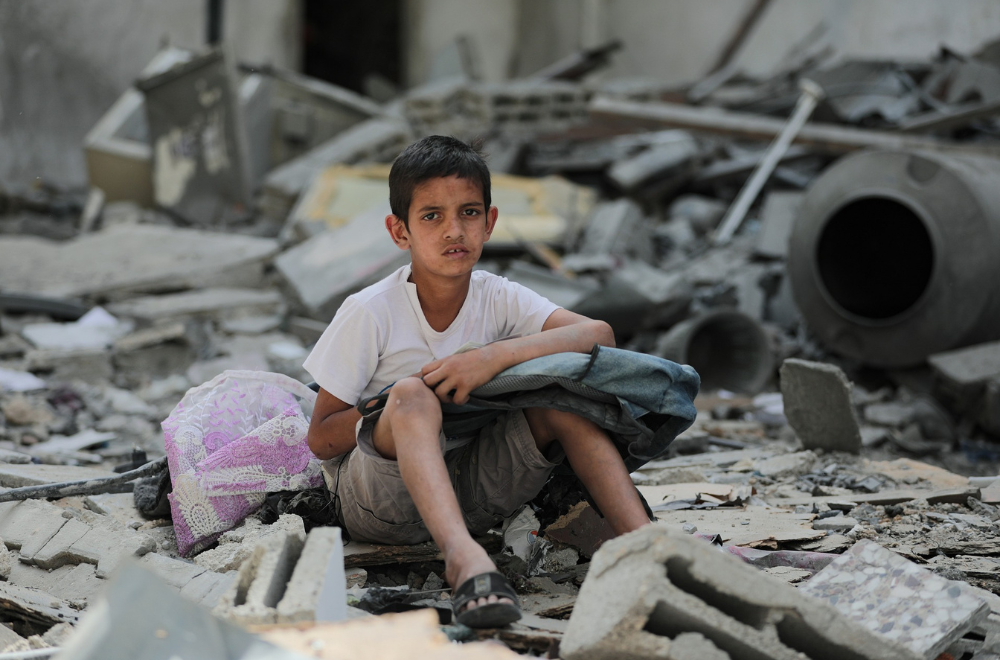 Gaza Emergency
UPDATE – 7th November 2023
UPDATE – 5th November 2023
Fueling Hope during the Gaza Emergency
In the midst of the Gaza Emergency, we are ensuring life-saving care never falters. Witness the distribution of crucial fuel to power hospitals. Your support fuels our mission. Together, we stand strong.
Continue making a life changing donation on: https://donate.wf/emergency
UPDATE – 2nd November 2023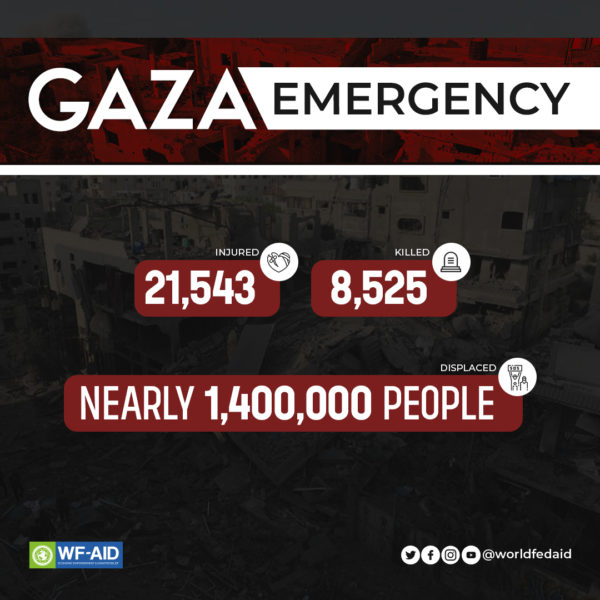 In the midst of the Gaza Emergency, let's acknowledge the stark reality: hundreds of lives lost, thousands injured, and countless families displaced.
Embrace the spirit of giving and join us in making a difference. Your donation can provide support to those in need. Donate today on https://donate.wf/emergency
UPDATE – 27th October 2023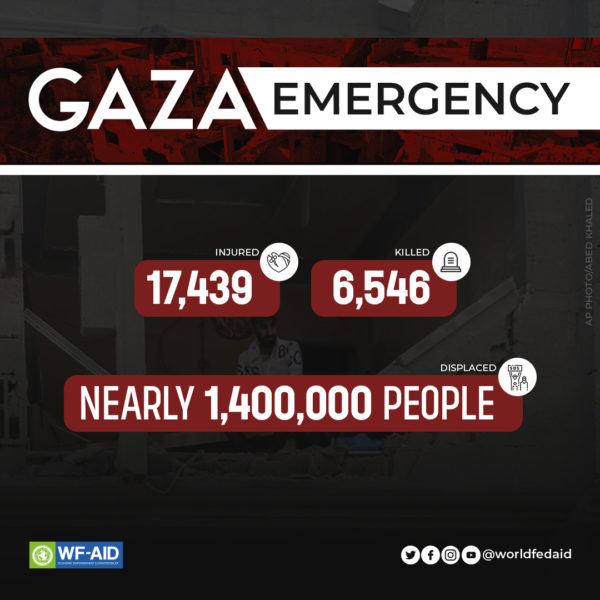 UPDATE – 25th October 2023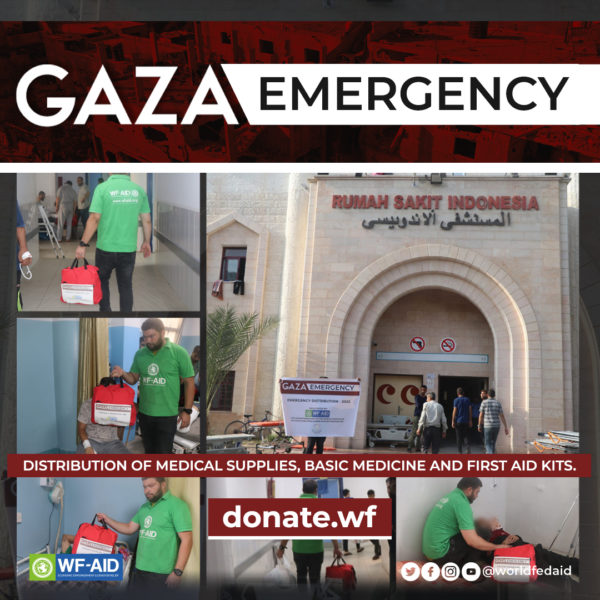 Gaza Emergency Distribution Update: Essential medical packs have been delivered to Rumah Sakit Indonesia Hospital in Gaza, offering a glimmer of hope amidst the turmoil.
 Your contributions are making a significant impact in the lives of families in Gaza on https://donate.wf/emergency
UPDATE – 24th October 2023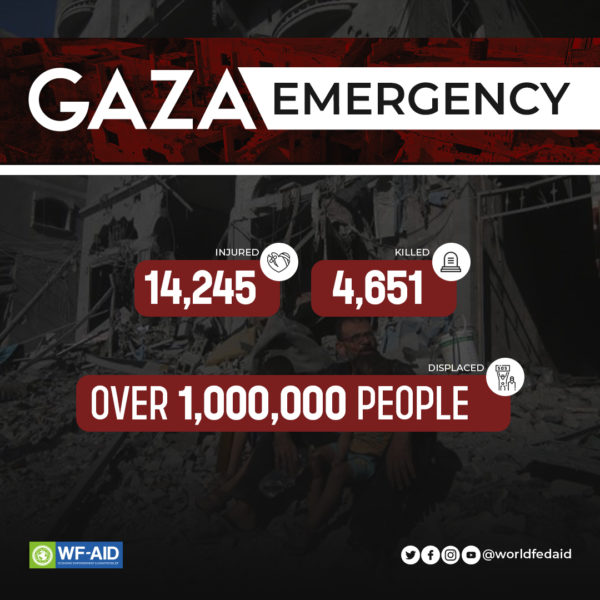 UPDATE – 22nd October 2023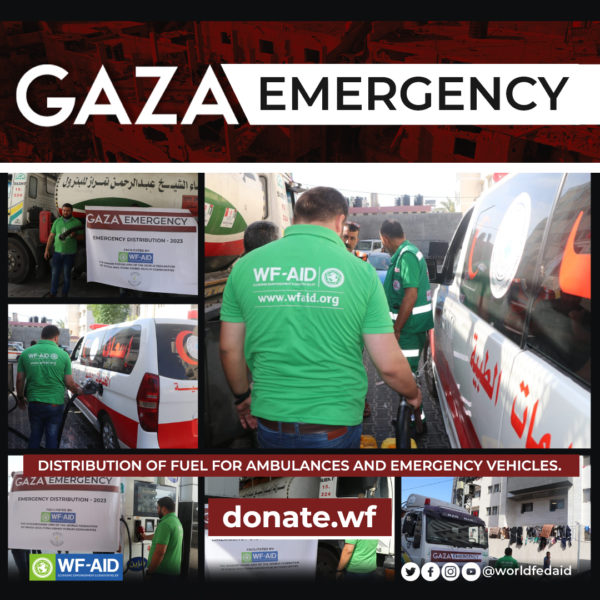 Fueling Hope in Crisis: Amid the Gaza Emergency, your support in ensuring vital lifelines. Here, our ground partners distribute fuel to ambulances and emergency vehicles.
Every donation counts, powering resilience and saving lives. Make a difference in the lives of the people of Gaza on https://donate.wf/emergency
UPDATE – 21st October 2023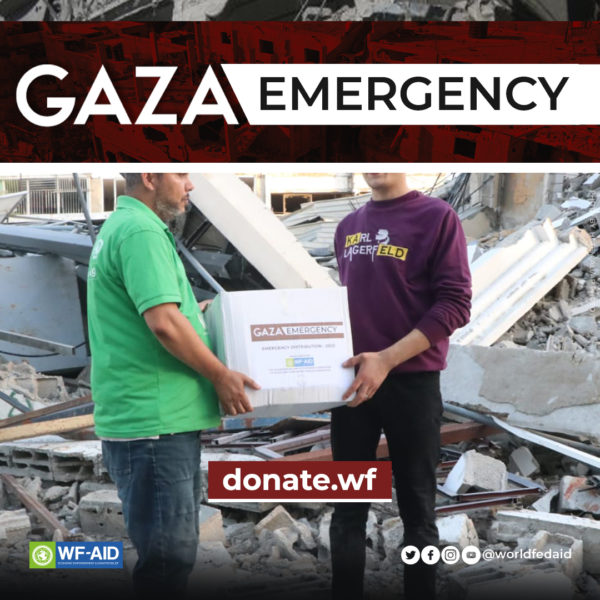 Breaking News
The WF-AID is amongst the very first organisations whose aid packages reaches Gaza.
Your help is a beacon of hope. The impact is real.
Your donations make a difference. Donate today on https://donate.wf/emergency
UPDATE – 20th October 2023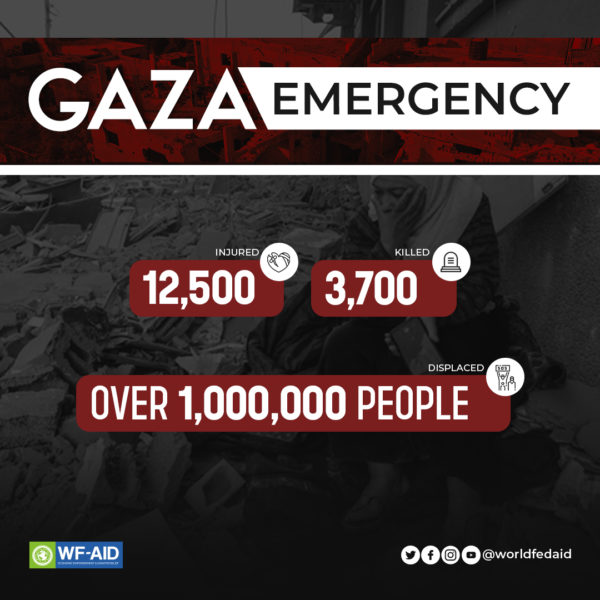 UPDATE – 17th October 2023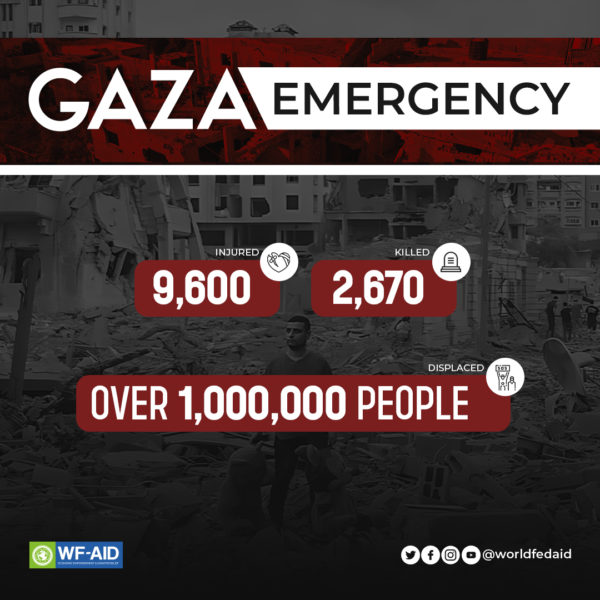 In the face of a dire humanitarian crisis, Gaza is grappling with a wave of devastation. According to United Nations Relief and Works Agency for Palestine Refugees (UNRWA) – 1,100 lives have been tragically lost (out of which 326 are innocent children), 5,300 individuals left injured, 340,000 families displaced and nearly half a million individuals (112,000 families) are awaiting food assistance.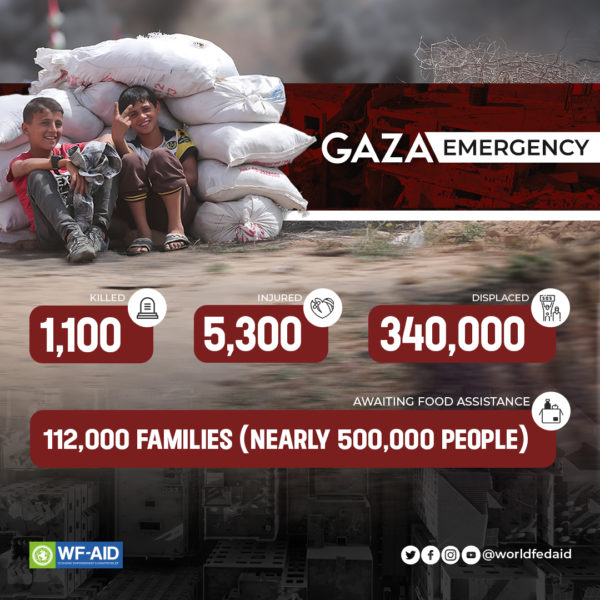 In response to this urgent situation, WF-AID has swiftly mobilized its resources and joined forces with ground partners to provide immediate support to the families affected by this tragedy. The focus is clear: to extend a helping hand to those who have lost so much. This emergency relief aims to provide essential aid, from medical supplies to food, shelter, and emotional support, reaching out to every corner where assistance is needed.
The crisis in Gaza is not an isolated event; it is a call to action for all of us. Every contribution, no matter how small, can help rebuild lives and restore hope.
Amidst the darkness, our collective efforts can be a beacon of hope. It's a reminder that even in the most challenging times, our shared humanity unites us. Let us come together, hand in hand, to support the people of Gaza. Together, we can bring relief, restore lives, and stand as a testament to the strength of compassion and solidarity.