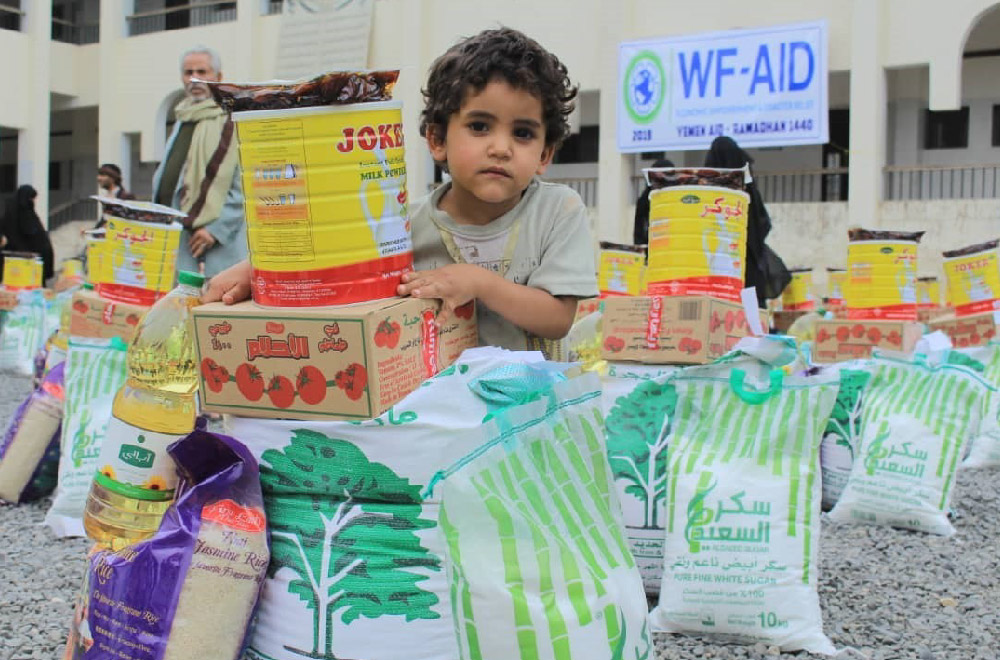 Yemen Emergency
WF-AID is responding to the 'forgotten war' in Yemen.
For the past six years, the people of Yemen have been suffering. They are facing the world's worst humanitarian crisis ever. The coronavirus pandemic is adding to their suffering, putting millions at risk.
The brutal war has destroyed homes, hospitals, and schools across the country. Just this week, more attacks caused more death and destruction. The food shortages and rising prices are causing one of the worst famines the world has ever seen.
Over 100,000 people have lost their lives already. Millions have been forced from their homes and are facing starvation.
Five million children in Yemen face famine and the average child there has already witnessed a staggering 18,000 airstrikes. The children are severely malnourished and are in need of your help.
There is nowhere in the world where there are more people at risk of starvation than in Yemen right now.
The UN has warned that if the war continues, famine could engulf Yemen in the next three months, killing 13 million people.
80% of the population are in URGENT need of humanitarian assistance.
The violence has annihilated Yemen's most basic of infrastructure, including water and sanitation systems, prompting deadly outbreaks of diseases like cholera and squeezing food supplies that have pushed the whole country to the brink of starvation.
And now, on top of all the existing suffering, the coronavirus is now spreading rapidly through the country. Yemen doesn't have the healthcare systems in place to test or treat the virus, leaving millions of lives at risk.
"The world will have to witness what happens in a country without a functioning health system battling COVID-19"  – UN
For the past six years, WF-AID have been working in Yemen to provide support to families in need. Our teams in Yemen are giving us daily updates on the ever-changing situation in the country.
The Yemeni government has advised hospitals to turn away anyone displaying COVID-19 symptoms, asking them to stay at home instead, leaving people to choose between earning money to feed their families, or staying home to avoid the virus.
Their government are asking charitable organisations on the ground, like WF-AID, to help increase capacity and provide medical treatment to those who require it. We have responded by equipping at least three quarantine centres with essential items, such as:
medical blankets
masks
gloves
laser thermometers
hand sanitisers
cleaning products
blankets and pillows
This will allow the staff in the quarantine centres to access the equipment they need to provide care for those suffering.
We are also continuously distributing essential food packs, building water solutions, and providing urgent medical treatment so some of those most in need.
Donate £40/$48 USD to provide emergency food parcels, which will feed a family for an entire month.
Donate £150/$180 USD towards emergency medical treatment.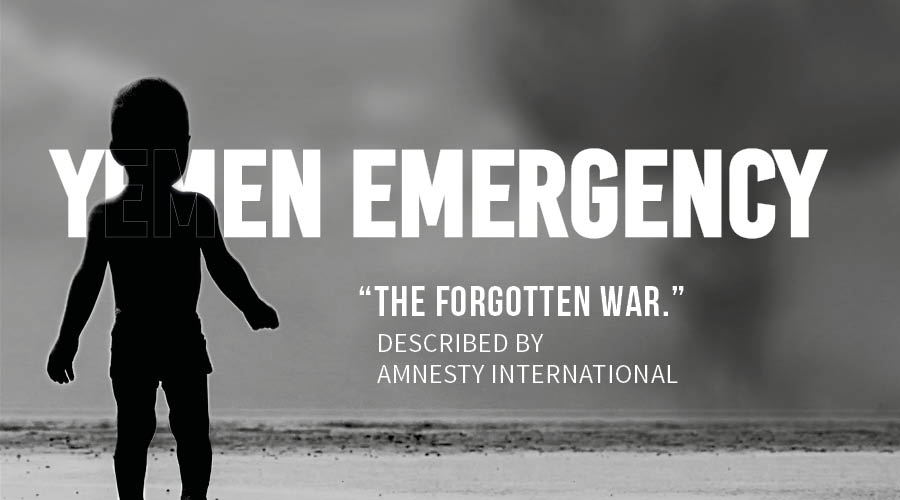 The conflict in Yemen has been described as Amnesty International as "the forgotten war."
Antonio Guterres, The United Nations Secretary General, said that Yemen had become the world's worst humanitarian crisis. The war hasn't taken any respite since then, so the situation can only have gotten worse. Over 22 million people – that's a staggering 75% of Yemen's total population – are in desperate and dire need of humanitarian assistance and protection.
Of the 22 million people affected, a heart-wrenching 11.3 million are children. According to Guterres, around 18 million people right now are suffering from food insecurity and eight million "do not know where they will obtain their next meal."
The country is also facing a severe shortage of clean water, which resulted in over a million cases of diarrhoea and cholera in 2017 alone.