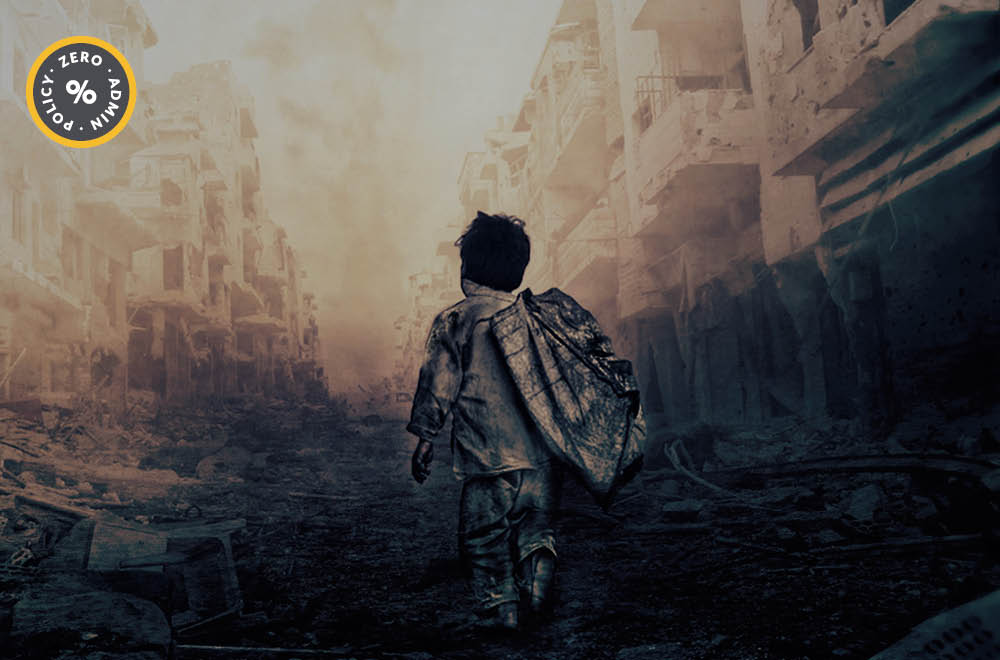 Yemen Emergency
WF-AID is responding to the 'forgotten war' in Yemen.
Over the last three years, the people of Yemen have suffered a brutal war waged from the air that has killed many civilians.
There looks like no end to the bombarding with the attacks continuing regularly in Hudaidah. Hudaidah is the fourth-largest city in Yemen, with a population of 600,000 people, and acts as an important port for the country, where 70% of aid supplies are brought in like food, fuel, medicine and other basic necessities.
Families are forced to leave their homes, and lives, behind as they flee to Yemen's capital, Sana'a, and those residents left behind are now braced for a devastating street fight, as tanks and buses carrying uniformed troops roll through the empty streets of the once-bustling city.
The violence has annihilated Yemen's most basic of infrastructure, including water and sanitation systems, prompting deadly outbreaks of diseases like cholera and squeezing food supplies that have pushed the whole country to the brink of starvation.
Food prices have doubled in the last month. Five million children in Yemen face famine and the average child there has already witnessed a staggering 18,000 airstrikes. The children are severely malnourished and are in need of your help.
There is nowhere in the world where there are more people at risk of starvation than in Yemen right now.
The UN has warned that if the war continues, famine could engulf Yemen in the next three months, killing 13 million people.

For just £40 / $60 USD, donations will provide emergency food parcels, which will be enough food for a family and last an entire month.
Lives now hang in the balance.
As people flee from pursuing deadly airstrikes and ground assaults in the coastal city of Hudaidah, they are arriving in Sana'a with only their bodies that have already been ravaged by hunger, disease and despair.
WF-AID, through our partners on the ground, are distributing emergency items to those displaced families arriving in the capital.
During the month of Shahr Ramadan, WF-AID delivered food packs in the Khawlan Province of Yemen to displaced families and those in need of immediate aid. Each food pack contained produce like rice, white flour, sugar, oil, dates and other long-lasting food items.
Please, show your support and donate generously.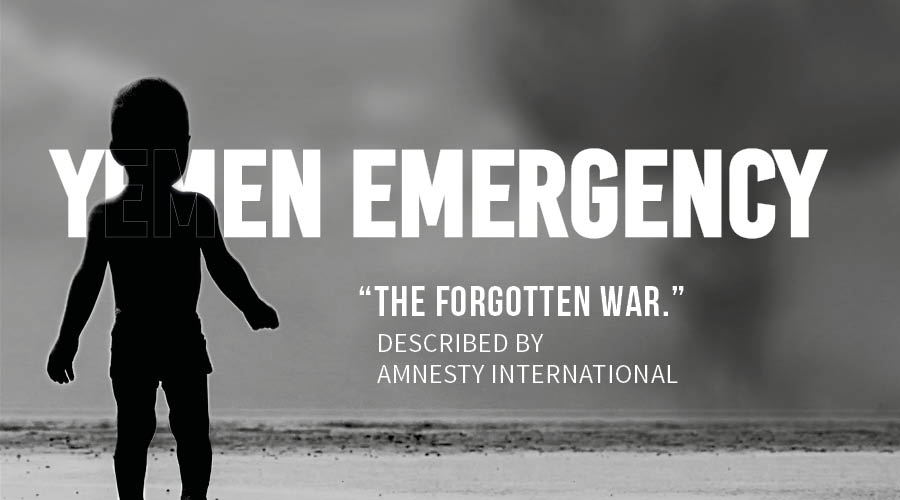 The conflict in Yemen has been described as Amnesty International as "the forgotten war."
Earlier in April, Antonio Guterres, The United Nations Secretary General, said that Yemen had become the world's worst humanitarian crisis. The war hasn't taken any respite since then, so the situation can only have gotten worse. Over 22 million people – that's a staggering 75% of Yemen's total population – are in desperate and dire need of humanitarian assistance and protection.
Of the 22 million people affected, a heart-wrenching 11.3 million are children. According to Guterres, around 18 million people right now are suffering from food insecurity and eight million "do not know where they will obtain their next meal."
The country is also facing a severe shortage of clean water, which resulted in over a million cases of diarrhoea and cholera in 2017 alone.