Fill My Cup Appeal – Nairobi Jaffery Academy makes underprivileged students feel loved and cared for through their support
The World Federation's Fill My Cup Appeal promotes success in learning by providing a daily cup of hot nutritious porridge to students marbrures in Kenya who come from low income backgrounds. Children learn better on a full stomach and we have di seen a significant improvement in their capacity to focus as well as in their grades. In March 2016, Nairobi Jaffery Academy raised funds for the Fill My Cup Appeal to support students in Kenya and help them achieve success in education. The World Federation is pleased to share the following article provided by Nairobi Jaffery Academy of their fundraising event: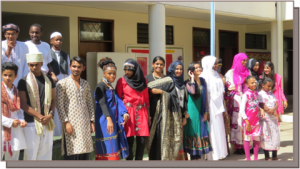 "As it has been our tradition and in honour of our late Vice Chairman, Mr. Hussein Rashid, Nairobi Jaffery Academy continues to hold its annual fundraising event to support The World Federation's 'Fill My Cup Appeal'. Alhamdulillah, this is always a huge success and we have raised a total of Kshs. 430,130/ over the past two school years. What a better time to put smiles on the children's faces than in the Holy Month of Ramadhan?
We celebrated our Annual Cultural Day on Thursday 17th March, 2016 with pomp and colour. There were several activities that our students took part in. These included cultural dress and display, cultural entertainment and food fete. Our students and staff had the opportunity to sample different cultural cuisines from around the world. The proceeds from this event and others organized in the last academic year are what we share with you today. We believe this will go a long way in alleviating hunger in children which is linked to a long list of physical and behavioural problems, from tardiness and absenteeism to anxiety, aggression, and poor social interaction.
We wish to thank our generous students, their parents, NJA staff and the Nairobi Jaffery Education Board (NJEB) under the able leadership of & Mr. Feeroz Jagani for their benevolence towards the underprivileged in our society.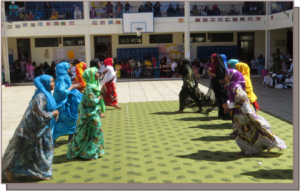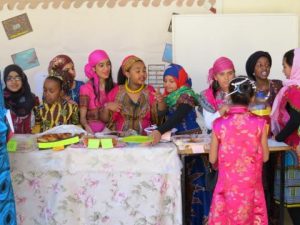 We convey our sincere gratitude to The World Federation for allowing us to be part of this munificent gesture. Thank you."
The World Federation takes this opportunity to thank the students, the staff and the Board of Nairobi Jaffery Academy for their incredible support of the Fill My Cup Appeal. This kind of ongoing generosity gives the beneficiary students a sense of hope and belonging and for this we are truly grateful.