"Respect the elders, since this is like respecting God the Almighty. Whoever does not respect the elders does not belong to my nation." Holy Prophet (S)
MEET MARYAM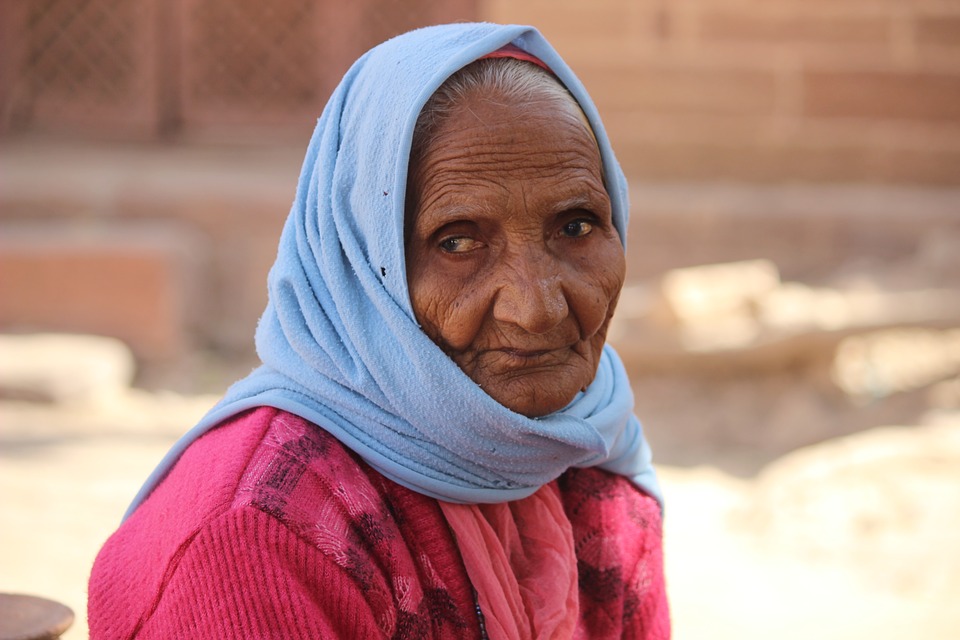 Maryam is an elderly mother of one who is confined to a wheel chair after she lost a leg in an elephant attack. Her husband is retired and earns a meagre income by working odd jobs. Her young son attends school. Since the attack, Maryam requires medication on a monthly basis. Her additional expenses include transportation to and from the doctor. The monthly support she receives from The World Federation's Sponsor Our Seniors (SOS) Program is spent on her treatment. Maryam spends any leftover funds to purchase necessities for her husband and son.
Maryam depends on you. Sponsor a senior from as little as £10 (GBP) / $15 (USD) / $20 (CDN) per month.  Seniors like Maryam depend on some form of social assistance to make ends meet. Your donation can help relieve the struggles of poverty and bring peace of mind to an elderly person. Seniors may be sponsored with a monthly, yearly or one time donation. Most of these elders spend their monthly payments on basic essentials including food, clothing, physician expenses, prescriptions, or medical tests.
WHAT IS SOS?
The Al-Qa'im Sponsor Our Seniors (SOS) Program was launched in the name of Imam-e-Zamaana (AS).  Imam Al-Mahdi's (AS) title, 'Al Qa'im' is a reminder to us all of our duty to rise and give hope to those who live in despair. The SOS Program provides seniors living in abject poverty with a monthly income supplement to help meet their living expenses, giving them the opportunity to age gracefully.
Today, a senior is wondering where his/her next meal is going to come from. Another elder is forced to choose between food and medication because of lack of funds. These are the kinds of everyday problems many of our elders are facing. Often times, these seniors have no family to turn to for help, and end up suffering in silence, alone and without hope.
WHERE WE WORK
The World Federation of KSIMC is currently sponsoring seniors 105 seniors in Bihar, India.  Through your generosity, we hope to expand our support of seniors to other regions in an effort to alleviate poverty among the elderly in our global community.
PLEASE DONATE:  WHAT A PERFECT WAY TO SHOW YOU CARE